This article originally appeared in FloorBiz.com.
In my last column, I wrote that if you are a floor covering dealer, you should have portfolio pages on your website. Portfolio pages are key to helping you capture more customers via the search engines.
On your portfolio pages you should include testimonials from your satisfied customers. And you should always, always be collecting testimonials from your customers. It doesn't matter if they are elaborate or just a few words. No good testimonial should ever be left behind.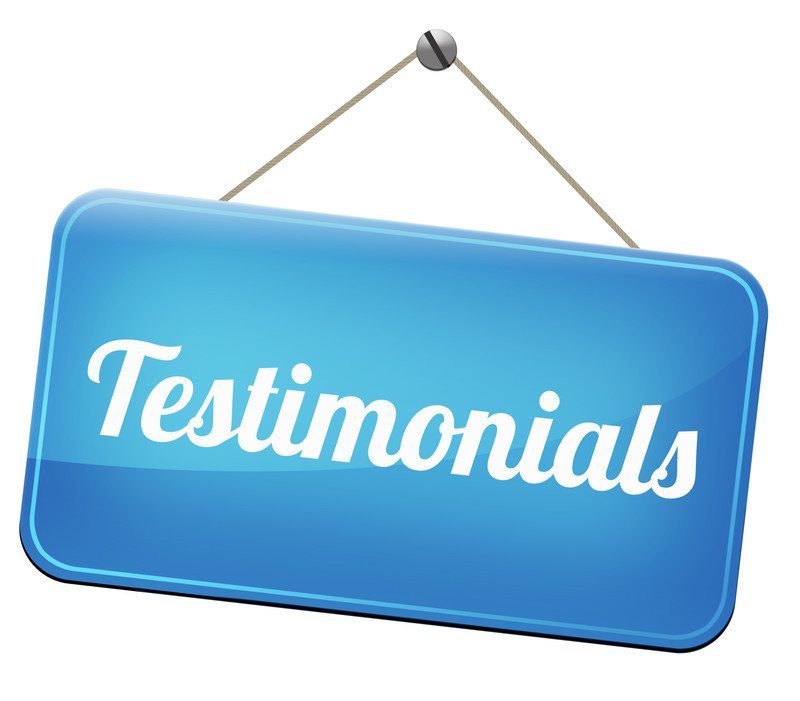 That means that if a customer compliments your business, whoever receives the compliment should write it down then and there and even ask the customer for permission to use it.
At that moment the customer is so enthusiastic that he is likely to say, "Sure!" But if there is any hesitancy, you can always offer to just use their first name or initials. Be sure to also note the product sold, location, and date.
Besides the actual testimonial, the product and location are the most important points. The eventual web page will be optimized for them. For example, a page might be optimized for "hardwood floors, Springville." Then when someone in Springville looks for hardwood floors, that page will pop up in the search results.
Once you get the testimonial down on paper, place it in a "gold" folder. That's because what you are collecting will be pure gold for your business. If someone writes an email to you with a testimonial, print it out; note the product, location, and date; and, place it in the folder. If they mail you a note do the same.
The next step is to solicit testimonials from folks you know are happy but haven't already given you a particular testimonial. Or maybe they have given you something short and sweet, but you would like to get it fleshed out.
This is a little trickier. You can ask a customer to give you a testimonial in writing, but often people hate to write and put their thoughts into words.
It's best, then, to "interview" them. You can do this by phone. Tell them you are working on putting some marketing materials together and you would like to include some comments from them about your work.
Have a list of prepared questions: How did you find out about us? What made you choose us? How did the ordering process go? Were the sales reps knowledgeable and helpful? How was the installation process? Were the installers courteous? Did they clean up properly? Would you buy from us again?
Sometimes it takes awhile for people to open up. If they are giving you short "fine and good" answers, then you need to be quick on your feet and press further. This can be uncomfortable for some, in which case you can hire someone who is good at interviewing to do this task.
Once, I was interviewing a manager about a large floor covering construction job. We were taking pictures for a portfolio that day, and I was trailing the photographer and manager through a large hotel. The manager was a big, silent, hulk of a guy, and he didn't smile. I'm small in stature so he was intimidating.
I didn't give up though. Every so often, I kept asking the manager questions, but all his answers were, "Yes .. uh-huh … work was fine …" He said absolutely nothing that would show off the caliber and quality of my client's products and services." It was getting late in the afternoon, and I feared I was going to go away empty-handed.
While we were standing in a banquet room gazing out over a beautiful expanse of carpet, the big, silent manager turned to me and said, "We always use Mike for everything. One time we didn't use him. It wasn't done properly. The carpet started buckling and a lot of the corners were pulling up. We called Mike back and he fixed everything. We were trying to save a little money and it wasn't worth it."
That quote was pure gold. And my client never would have gotten it if he hadn't hired someone to gather testimonials during the photo shoot.
Another idea — which I haven't personally done yet — is to get video clips of testimonials. This could really enliven a web page where visitors could read the testimonial and also click on a clip and watch the person actually giving it. But getting folks to let themselves be recorded without benefit of hair and makeup, may be a bit daunting. But if you're adventurous, go for it.
When you get a long testimonial, you may need to edit it or clean up the grammar. If you make any substantial changes, you will want to run it by the client for approval. Generally, you don't want to mess with testimonials too much or they're going to sound phony.
Whatever you do, don't write fake testimonials yourself. One, it's wrong. Two, you'll do a terrible job and your readers will see right through it. And, three, it's wrong.
Again, as with my advice on the portfolio page, you might wish to consult your attorney and see if you need a release from your testimonial-givers before publishing on your website.
Once you have your testimonials collected and edited, use them on your portfolio web pages and on a testimonial page. You might also include the best ones on your Home Page and sprinkle the rest on other pages of your site. And don't just use testimonials on your website. Use them generously in all of your marketing materials and efforts.
The credibility that testimonials bring to your website and business will more than pay for the time and effort involved to secure them.