It's always something! It was bad enough you had to deal with getting a web site up and running. Now they're telling you, you gotta have a blog, a Facebook page, LinkedIn and Flickr accounts … and, oh, you gotta do something sissy called tweeting.
I don't even want to tell you about the hundreds of other social media tools you might want to use. They have suspiciously weird names like Squidoo, Vyoom, Qzone, Posterous, Bebo, etc.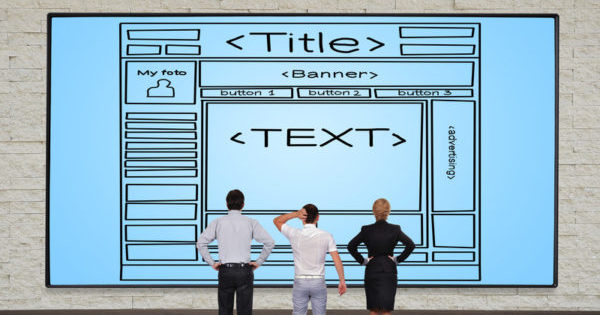 Not to worry. It's not as hard as it sounds. Go ahead and start experimenting with the social media you're attracted to and is easiest for you to get started. Some of the tools you'll really like and some you will eventually let go.
It may take some time, but you will be amazed at social media's ability to bring new customers and contacts into your sphere of influence.
But, whatever you do, don't neglect the heart of your social media strategy: Your Web Site!
Think about it, when you make a new contact via Twitter or Facebook, where will you send them to show off your company? Your web site, of course.
And now the moment of truth: Is your web site terrific? Or was it built seven years ago and hasn't been updated since?
Remember, your web site should get just as much careful attention as the layout of your store. So here are …
10 Terrific Tips for Improving Your Web Site — Including Integrating Social Media
1. UNIQUENESS: The most important thing to focus on for your web site is making it unique to you! Dump any canned content your site came with or poorly written material. Think hard about what you do that's truly different than your competitors and then demonstrate how it benefits your customers. Example: You have the largest stock of floor coverings within a geographic location, so you can install faster than anyone else.
2. IT'S ABOUT HER: Talk about the customer not your company. Focus on the customer and what you can do for her. Don't begin your home page copy with "We" — or, for that matter, with the overused "Welcome." Always frame everything in what your English teacher said was the "second person." Begin with a catchy "You" or "Your" headline. Example: Your stylish new carpet can be installed before Saturday's party!
3. TELL STORIES: Always be looking for stories you can tell that will illustrate interesting real-life situations. Example: You had a customer who decided to buy from a guy with a truck. His wood floor warped from improper installation. If he had stayed with you in the first place, he wouldn't have lost money.
4. LIST BENEFITS, CAPACITY, WARRANTIES: This seems obvious, but you might be surprised how many companies don't clearly list their benefits, capacity, and warranties.
Example: Have a page where all benefits, capacity, and warranties are listed. But don't stop there. Blend the various points on other pages as well. Certain warranties might merit being on every page of your site. Remember, you never know which page a visitor will land on when coming to your site.
5. PORTFOLIO PAGES AND LOCAL SEO: The best personalization for floor covering dealers is to have various portfolio pages showing actual work as opposed to showing stock images. Portfolio pages allow you to do local search engine optimization with various cities in your area. Hint: List a particular city in the page copy and in the title and description tags.
Example: A dealer I work with in a small town regularly lands jobs from all over the state because we've optimized various portfolio pages for various cities. His customers often bypass larger dealers in nearby cities because of his portfolio pages.
Tooting My Horn! I developed the above local search optimization method a few years ago, and I have yet to see anyone else doing it.
6. CONTRAST WITH THE BIG BOX STORES: If you're a local dealer, clearly demonstrate why it's in your prospect's interest to shop at your store as opposed to a big box store.
Example: Highlight the dangers of buying from a clerk that is not well informed or experienced with various floor product options.
7. BRAG ABOUT YOUR INSTALLERS: A floor covering is only as good as the installation, so brag about the quality of your installers.
Example: Our installers are factory-certified, highly-trained, combined 50 years of experience, and always supervised.
8. PROVE THE ABOVE: Your portfolio will go a long way to prove your claims, but you will also need plenty of testimonials. These can be difficult to secure. It's not that people aren't happy with your work, but everyone is so busy these days that they don't take the time to write. Unless you have a drawerful of glowing letters, you will likely have to make some phone calls. It helps to have someone skilled in interviewing do this. If you do it yourself, be sure to have some questions handy. You want more than … "You did a good job." You want something with a lot more meat on it. Example: "You not only did the job, but you did it ahead of schedule. The installers were professional, courteous, and friendly. Frank even laughed at my dumb jokes. By the way, we love our beautiful new floors. Thanks a million!" Overachievers Only: Get your testimonials on video and upload then to your site and You Tube.
9. CUSTOMIZE STOREFRONT WEB SITE: Many dealers get off-the-shelf storefront web sites and slap their names on them. That's not good enough! Most pre-packaged sites will allow numerous options to personalize your pages. Example: Modify as much as possible storefront web sites and make them your own. Especially, insert portfolio pages and testimonials.
10. INCLUDE SOCIAL MEDIA: Your web site should have social media sharing tools on every page. You never know which page a visitor might want to share with a spouse or another friend. These sharing tools make it super easy to do. Also put logos and links to all of your company's social media pages so that people can follow you or become fans etc. Example: Load a general Share Tool button. And place these two must-have accounts on your site: Facebook and Twitter.
The above ten tips are not the whole story for having a terrific web site, but they will go a long, long way to getting you there.