This article first appeared on FloorBiz.com.
Many floor-covering dealers exclusively use stock or corporate images on their websites. While these images are beautiful and professionally photographed, if you are a local dealer, this is a mistake.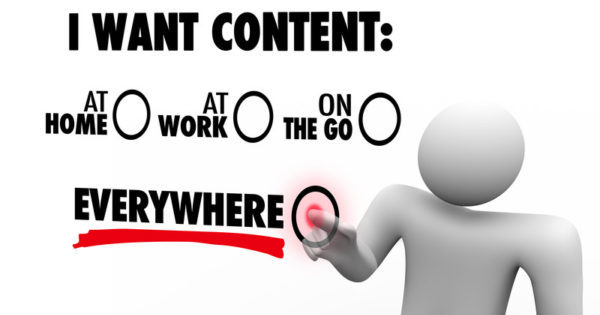 If you aren't building a portfolio of your best flooring jobs, you are missing out on two important opportunities:
To demonstrate your own unique, down-on-the-ground real talents and capabilities.
To attract people to your website via search engine optimization. This happens because each portfolio page is optimized to attract buyers for a specific product from a specific location.
So when someone types in "hardwood floors YourTown," your site pops up near the top of the search results. Or when he types in "carpet YourTown," or "tile NeighboringTown." From landing on that one portfolio page, they can then discover the rest of your website and your store.
To build your portfolio, you'll need pictures of work you've done for your customers.
Make a list of customers for whom you did particularly good work, and whose homes or offices will look good in a picture.
Segment the list by product: carpet, hardwood, tile, laminate, etc.
Segment the list by geography: towns and cities you service. Important: Try to get a customer in every single town you serve.
You want to have 7 to 15 portfolio pages with a variety of product and towns. Eventually, you'll want to have as many pages as possible, but 7 to 15 will suffice to start.
Contact those customers to see if they are willing to have their rooms photographed. Tell them you will be using their images on your website and possibly in other marketing collateral. Most people are pleased to be included, but if they hesitate, offer to just use their first names or "aliases" protecting their privacy.
You may wish to get a release signed when you do the photo shoot; contact your attorney if you are unsure.
Hire the best photographer you can afford. Someone starting out might charge you $500 a day. More experienced photographers will run $800 to $1200 a day. These will have better equipment, more lighting, and, well, more experience.
If you can't afford a photographer, don't worry. With the great digital cameras available today, you can shoot images yourself. Just pay attention to framing and lighting. (In fact, you should shoot images of every job you do!) The fact that the pictures are "less slick" may even help you. They may give an aura of reality and authenticity to your images that may elude a more professional photographer.
Use your business instincts to decide which route is best for your company.
When web pages are built using local samples, people in the area will recognize some of the names. Sometimes they even phone someone they recognize and ask about you getting you a valuable referral. Also seeing your work online gives your prospects assurance that you can do the job and do it well.
Each portfolio web page will need about 250–300 words. I know that sounds like a lot; after all, can't the pictures speak for themselves? Well, no. Search engines can't "read" pictures, so your page won't rank well in search results without words.
You really will need to eventually build your portfolio up to about 50 to 100 pages. This is so that all the varieties of product and location can be optimized for search engine results and to boost your web site's overall rank quality. That's why you should just take pictures of all your projects as you go along.
While you are taking pictures, you should get testimonials from your clients. I will discuss how to elicit great quotes from customers in my next column.