This article first appeared in Floor Covering Weekly. It tells how a good web writer can help gather testimonials to use for website content, brochures, print ads, and more.
If you are like most floor covering retailers, you are probably letting some of your best opportunities for making more sales escape you. How much business are you losing because you aren't capturing the testimonials of your current customers?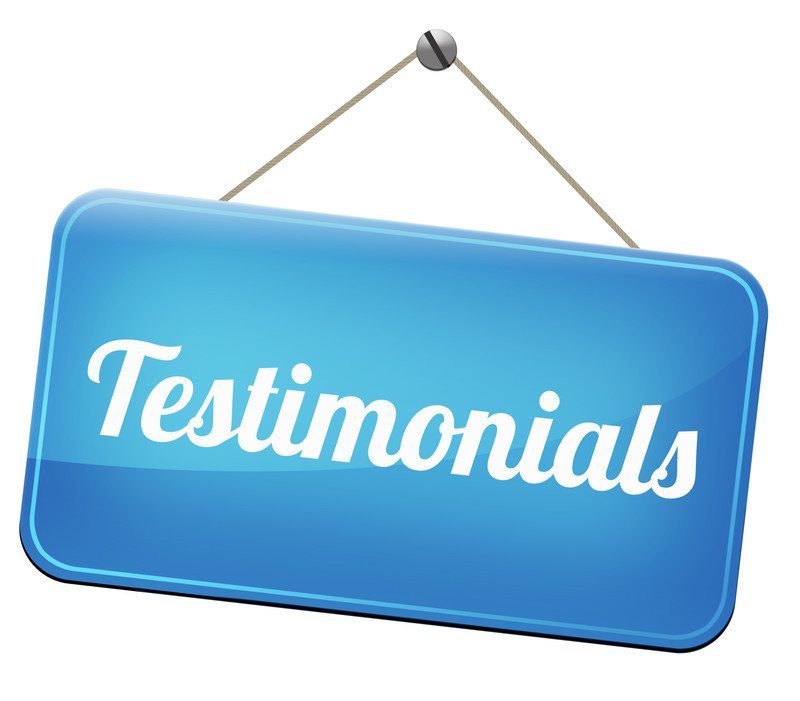 One of my clients, a floor-covering dealer, has a fabulous reputation in the community and gets a lot of business just from referrals. When I first consulted with him, he told me of letters that he had from satisfied clients, and that they were "somewhere" in a file. Though he managed to dig up a few, most of them were pretty well buried. So I set out to gather new testimonials that we could use in his portfolio and on his Web site.
It's always good to have someone else solicit your testimonials, especially someone skilled in interviewing. Interviewing takes patience, especially when you are interviewing with an aim to elicit a stellar response. Too often, an owner might call a loyal customer to get a quote. What often comes out is something bland like, "So-and-so did a great job! I use him all the time." It takes a more thoughtful, patient approach to get the spontaneous quotes that really shine the spotlight on your company.
On this assignment, I interviewed the manager of a big commercial operation. My client had completed a multi-story floor-covering job. The manager escorted the photographer and me around the building. I took the opportunity to ask him questions. It was like pulling teeth from a rhino. The man was big, gruff, and answered my questions with abrupt "yeses" and "noes."
I knew his company had been very happy with the job, but I sure couldn't get him to "say the words." I just kept walking with him, probing from time to time, and waiting.
Then out of nowhere the gold was struck. I remember the moment well. We were looking at the carpeting in a banquet hall. He stared across the expanse of the floor and said, "We always use Mike for everything. One time we didn't use him. It wasn't done properly. The carpet started buckling and a lot of the corners were pulling up. We called Mike back and he fixed everything. We were trying to save a little money and it wasn't worth it."
That quote was pure gold! It will help sell my client's commercial products and services for years to come. Yet, if I had not been patient, I never would have gotten it.
Of course, sometimes you can't spend a lot of time with a client to get a testimonial, but the above illustrates that if you do have an opportunity to spend time face-to-face with a client — like during a photo shoot — it can be well worth it.
Having someone phone customers can also work well. The interviewer should have a list of questions to help the customer recall his "story" with your services.
Why did he need new floor covering?
How did he hear of you?
Why did he choose you?
Did your staff help him choose the right floor covering?
How was the installation?
How was the customer service?
Would he use you again?
Would he refer others?
How have his new floors affected his quality of life?
Of course, always ask for permission to use the quotes in your promotional activities.
Another way to find the gold is to capture the casual testimonials that come in daily via conversations and even voice mail. You can set up a "pot of gold" box in your coffee room. With pre-printed forms and pens available, your staff can jot down testimonial quotes that customers give them verbally. The forms should simply have a place for the name, date, and quote. (Since the person being quoted is already a customer, you already have his or her contact information.) Don't make the form too complicated or it won't get used.
As you can see it takes a bit of work and patience to capture your testimonials. But the results will be well worth the effort. Once you have your "testimonial gold," you can use it to increase your customer base by using it in print ads, in-store displays, Web site pages, billboards, brochures, and more.
Remember, testimonials are the next best thing to word-of-mouth advertising. Don't let your testimonial gold go undiscovered!