This article first appeared in Floor Covering News.
It's amazing how many floor covering companies still don't have quality professional websites up and running. Yes, if you have a strong local presence and terrific sales reps, you can get by with a Mickey Mouse website. But for how long?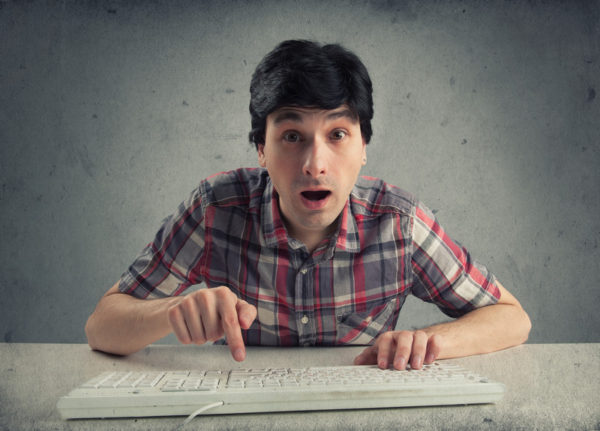 When someone goes to your site and gets frustrated, he will click away to your competition.
To build and maintain a professional website that actually brings customers through your doors, you need to either assign the task in-house and give that staffer professional development to learn the job, or you need to outsource it to someone who knows about marketing on the Internet.
The biggest mistake I see over and over are companies hiring web development firms or ad agencies to develop ther sites. The sites are often technically beautiful, but they simply don't deliver the customers.
One reason is that the companies were technically proficient at website design and building, but they weren't proficient at developing the content to put on the individual web pages. When discussing your project with any web development firm, be sure to ask: Who will be responsible for developing the content?"
If they say "you" then you need to stop and think. Do you have the resources and know-how to handle the task?
Do you know how to develop keywords that will drive traffic to your site?

Do you know how to layout a page for optimal eye-tracking?

Do you know how to write copy for a web page? (Hint: It's not the same as print advertising, so forget using your brochure.)

Do you know how to write the meta and alt tags?

Do you know how to tap into the geographic search engine advantage for floor dealers/installers?
There's much more, but you get the idea.
That's okay. You can find people to help you. But you have to budget for that. It does add to the overall cost, but is money well spent and can come out of a portion of the budget reserved for other media like print and broadcast. (You will get better ROI on money spent on your website in the long term, and probably even the short term.)
Another reason websites often fail is that once built, owners heave a sigh of relief and leave their sites alone letting them go stagnant. This is wrong for a whole host of reasons. Websites are dynamic things … almost living. You simply must allot time and talent to maintaining and promoting your website once built.
By the way, you do not need a site that is flashy, overly-creative, and with a lot of bells and whistles.
Think of your website as another store — whether or not you actually sell anything directly from the site. You want to help the person who "walks through your door" solve her problem. Ideally, you want to do the job so well, that she won't even click to another site to compare!
I further recommend you or someone on your staff become as familiar as possible with the workings of your website. That means having a content management system that's easily accessible. That way if you need to make a change quickly, you can just do it yourself.
Because so many floor covering companies are behind the times in getting quality professional websites up, you have an opportunity to be the first on the block to do so and to do so well! that will give you an edge over your competition. A huge edge!