How would you like to be quoted as a flooring or retail entrepreneurial expert in Forbes, Sports Illustrated, Popular Science, House Beautiful, or even the Wall Street Journal? Or how about an impressive trade magazine?
You don't have to live in New York, Chicago, or San Francisco to get quoted by some of these big publications. The key is to make yourself known and available to a reporter in need of a quote for a relevant story.
It used to take hiring a stellar publicist to do this task. But not anymore.
Just go to helpareporter.com and sign up. To start, I recommend you sign up for the Master List to get a broad range of subjects. Later, you can narrow your focus.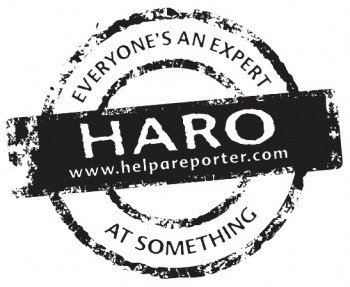 You will get up to three alert emails a day. You don't need to review every single one, but do try to open them as often as you can. Here is a sampling of some recent requests:
Daily deal promotions & first-time entrepreneurs (Wall Street Journal)
Reduce Costs by Managing and Organizing Your Inventory (Imagination Publishing)
Small Retailers that Market to Women (Gift Shop magazine)
Home Building / Remodeling Feedback (Anonymous)
What to look for in a lawn tractor (MarketWatch.com/Wall Street Journal Digital)
The Decline of Apple: Perception vs. Reality (Mac|Life)
Small Businesses that Failed and Bounced Back (Confidential)
Are you a small business victim of a cyber attack? (Anonymous)
These alerts are from reporters who are writing articles and need "sources." When you find an article for which you could contribute something of value, dash off a quick email saying that you are available for an interview or quote, and why the reporter should select you.
If the reporter is interested, he or she will contact you.
Most of the stories are on tight deadlines. So if you respond make sure you are going to be available that day.
It may take awhile to actually have someone "bite" and take your contribution, but once done, it could bring you some valuable connections and possibly customers.
Another advantage, is that once quoted you can place that quote on the Media section of your website. How impressed will your prospects be when they see you've been quoted by the New York Times?
You could then leverage that exposure with your local news outlets … when local news organizations see you quoted by national media, they will perceive you in a whole new light.
Eventually you could become the local expert in your field. Local television and radio sources will call on you first, because you are always a knowledgeable, personable, and reliable interview! This local exposure would definitely bring you more walk-in-the-door customers.
Of course, be sure to post any of these video or audio clips on your You Tube Channel and website.