This is an ampersand: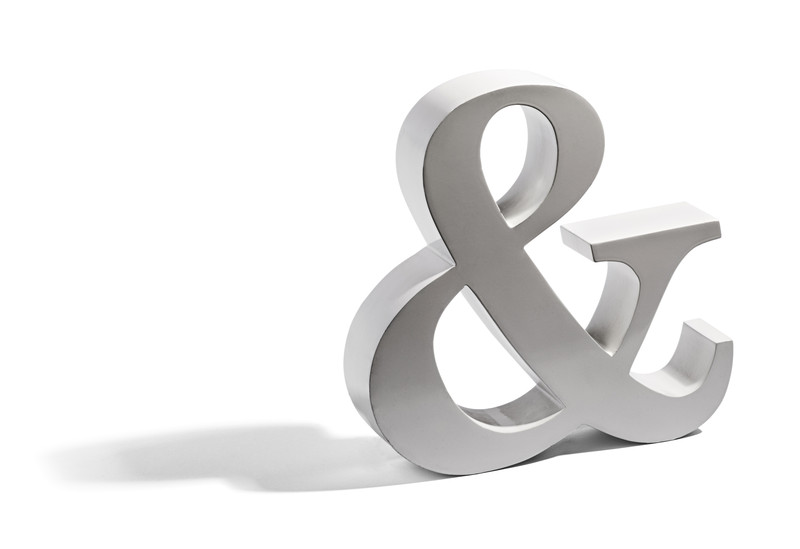 Just in case you don't know, it means "and."
I often find that new clients have text on their websites where they use the ampersand — inappropriately — in their body copy:
Sofas & chairs are on sale now. Come in & browse our spacious showroom chock full of easy chairs & accent chairs & formal chairs & sofas & sectionals & love seats & more.
Okay, the above is an exaggeration … but it's to make a point.
Ampersands should only be used when they are part of a company name.
AT&T, Barnes & Noble, H&R Block, etc.
As with all rules, there are exceptions.
There are academic uses of the ampersand that don't apply to web or advertising writing. Also, if you are writing to a specific audience that will understand an abbreviation like R&D, then it's okay to use. Even then, writing out "research and development" might be better.
With respect to web writing, it is okay to break this rule and use an ampersand when space is very limited, like …
In a Title Tag …

Or in a Twitter post …

Even in these cases, I recommend avoiding them, as they slightly hinder the reader and just don't look classy.
Easy Web Tip #209: Skip using ampersands when writing the text on your web pages.