Every business has systems set up to ensure operations run as error-free as possible. Following protocol helps everyone from management on down to do his or her job well.
Even though I work on my own, I, too, have my own systems set up to ensure that the web work I do for my clients is as error-free as possible.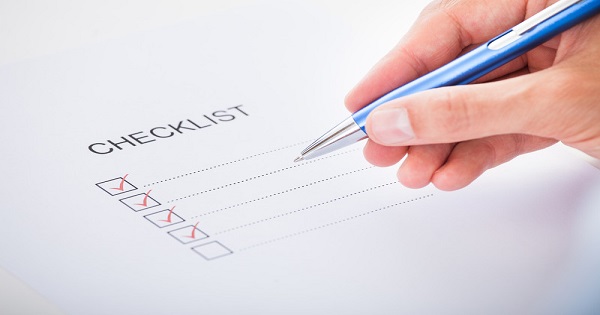 I even have a protocol or a checklist to use before sending out my Easy Web Tips to my mailing list.
Here it is …
Spelling and Grammar Check
Bullet Endings Uniform
Correct # in Subject Line
Correct Title in Subject Line
Correct # in Tip
Bold Usage
Links Working
Comment Box Links to Correct Page
Read Out Loud
Simple enough. Yet sometimes, well, I get in a hurry and skip following protocol.
A couple of weeks ago, I was uploading a tip late at night and was in a hurry, so I skipped the checklist. I was lazy … yet, a little voice in my head was saying, "Kathy, don't do that." I ignored the voice.
The next morning, after the email had been delivered to my readers, one reader wrote to tell me that the link to the comment page wasn't working.
Of course, it wasn't.
So I had to fix the link and send out a second email with an explanation. I hate having to do that.
However, I have to admit there may have been an upside. Because two emails went out that morning, people were curious and I had a much higher open rate than usual. Interesting.
Easy Web Tip 166: Following protocol is a good idea for web work and other business practices. Skip at your own peril.