My desk has stayed clean now for five months. It used to stay clean for maybe five hours if I was lucky.
Five months ago, right before Thanksgiving, I started productivity guru David Allen's Getting Things Done (GTD) system. It was kind of complicated to set up.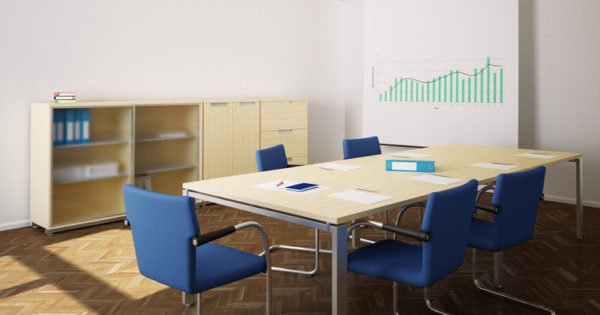 Picture a series of lists made up primarily of "next actions" and projects with the idea being to get EVERYTHING, personal and professional, out of your mind and onto a particular list that is regularly reviewed.
I'll let you reread that last sentence.
GTD takes all your projects and to-do's that are clamoring for attention in your mind and breaks them down into "next actions" that you put mostly on a series of lists.
It's hard to imagine a system of lists being so revolutionary, but it is. And it wasn't easy to set up. It took me several days, and all the time I was wondering if this thing was really going to work.
It has. Not only that, the system is easy to work, and it's easy to maintain. And if I get out of the routine for a few days, it's surprisingly easy to get back into the GTD system.
In fact, it was so easy, I was suspicious. I thought that maybe I was just being efficient on my own and it wasn't the system.
Then recently the system was tested. I got a call from my daughter away at college. She had some symptoms that we thought might be serious. I told her to go to the emergency room. After hanging up, I decided to make the three-hour drive and meet her at the E.R. I hastily packed a suitcase (which I left on the bed) and grabbed my laptop.
By the time I arrived at my daughter's college, she had been examined and released. She was okay and her symptoms were chalked up to stress. Since I was already down there, I decided to stay and make a long weekend out of it. (I actually stayed in my daughter's dorm room one night, but that's another article.)
After that four-day trip, I was dreading going home. In the past, whenever I have taken even a two-day well-prepared-for trip, I have come home to a horrendous job of catching up and getting back up to speed. I particularly dreaded coming home from this trip because I hadn't preplanned for it.
When I got home and began my next workday, I started going through all the lists and figuring out what I had to do. The morning was busy but not so bad. I scheduled an impromptu lunch with a business associate that took three hours as it was out of town; yet I still finished a considerable amount of work in the afternoon and early evening. The rest of the week was filled with schedule-killers like a hair appointment, judging a speech contest, and other things. But I finished my week getting all my work done and more.
That has never happened before. Usually, it takes me a week to catch up!
The beauty of the GTD system is that it's not rigid at all. In fact, it's very intuitive. That's what makes it so liveable.
Not only am I now getting more done, I'm able to do it with a lot less stress. And because things are not "on my mind" anymore, I'm sleeping a lot better, too.
David Allen says it takes about a year of working GTD to really get soaring. I can hardly wait.