My business is developing website content that is search engine optimized for higher search rankings. Search engine optimization is primarily about the writing of content. But incoming links are also very, very important to successfully ensure the highest possible results.
Why? Well, a link coming in to your website from another website — that is relevant and well respected— tells the search engines that your site is worthy of notice. Good links are a vote for your site.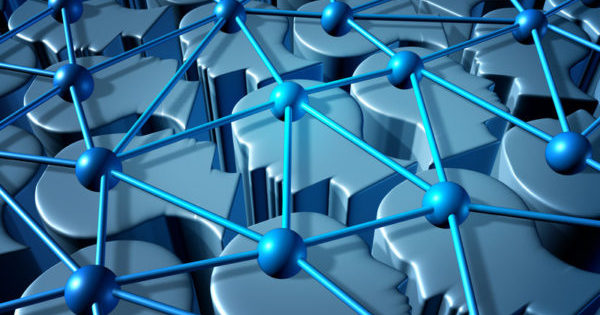 If you are like most companies, you are inundated with solicitations to hire a firm to get those precious links. I don't know a lot about what these various firms do, so I can't attest to their value.
I do know that Google and other respectable search engine optimization experts warn never, ever to purchase links. When you purchase links you are in danger of getting low quality links to your website. For example, there are sites known as "link farms" where their sole purpose is to sell links, and these links are low quality.
Links from poor quality sites can harm your rankings in search results. And Google, Bing, and Yahoo are all getting better at spotting this practice.
So what should you do? Below are ten strategies that will help you get quality natural links. They will also help position you as an expert, drive traffic to your website, and make sales.
1. COMMENTING ON BLOGS AND WEB ARTICLES
This is the easiest way to get links to your website. You probably already read articles on the Internet related to your industry. At the bottom of the article, there's a spot for commenting. Don't leave it empty. Take a few minutes to say something interesting and thoughtful. Never just write "good article." Remember, besides getting a link, you want to look like you know what you're talking about. Someone may read your comment and decide to purchase from you then and there. That's happened to me. Be sure to leave your real name and the web address of a relevant page on your website. If there is no place available for a web address, then sign in to comment with your Google+ account. Strongly resist the urge to sell, as the moderator will block your comment.
2. GET A BLOGGER TO WRITE ABOUT YOU
This isn't as difficult as it sounds. Sometimes just by doing the first step above and commenting on someone's blog, you'll pique his interest in you. Or you'll develop a relationship with the blogger as you and he interact in the comments section. Once the relationship is developed, you can send him a private email requesting he write about your company. Of course, send him a stellar idea of what he could write about and make sure its something his readers would find interesting.
3. GUEST BLOGGING
Bloggers love to have someone be a guest writer for them. Simply write an article and include a link to your website in your bio. Besides placing a general link to your website in your bio, depending on the topic, you may also be able to send readers to an interior page on your website. For example, you may write something like, "To see an in-depth case study of the topic visit (link to website)."
4. ARTICLES IN ONLINE TRADE JOURNALS
Write an article on a topic of interest in your field, and include a link to your website in your author's bio at the end of the article. As noted above, links within the article are also a possibility. Online trade magazines are desperate for content. If yours is thoughtful and helpful, it will be published.
5. PRESS RELEASES TO NEWSPAPERS AND ONLINE MASS MEDIA
Like the online journals, newspapers and online mass media also need your stories. Today's publications are short on writing staff, so if your release is newsworthy and grammatically clean, it will be published. Write about a successful project or client you helped get out of a pickle. Get quotes from the client. Newspapers post most of their stories online as well as print, but are stingier with their link giving. Still, you should try by embedding a link in the story or in a brief summary of your company, which will follow the story. Even if they don't give you the link, the publicity is still good, and you can use the story on your website and social media. If you can get your article in a major online newspaper like Google or Yahoo News, fantastic!
6. SOCIAL MEDIA
Participate in social media (Facebook, Twitter, Google+, LinkedIn, etc.) as much as you can and leave links to various web pages on your website when it makes sense and only when it makes sense.
7. INTERNET DIRECTORIES
I'm not a big fan of spending time placing links on a zillion junk directories. But a few Internet directory listings are worth the effort. The business directories of Google, Yahoo, and Bing are essential. Yelp is good for retail establishments and eateries. If you know your customers are using a particular directory, then make sure your company is listed.
8. CHAMBER OF COMMERCE, BBB, ETC.
If you are a member of the Chamber of Commerce, Better Business Bureau, or trade associations, be sure your listings have a link to your website.
9. SUPPLIERS WEBSITES
If your supplier lists their dealers on their website, see if they will also post your website address. Most will.
10. RELEVANCY
Keep in mind that relevancy is important with all of the above. If you're a car dealer and you get a link from a crafts store, chances are the link won't count much with respect to helping you get better search results.
Remember, you don't need to do all of the above strategies; simply tackle the items you can best achieve with minimal effort.